WOOLSTREET – Interim Operational Finance, specialises in:
Accounting,
Finance,
Business Processes
Internal Controls
SSC & BPO
Internal Audit,
Control & Compliance,
Corporate Governance
providing two types of services:
projects – all nonstandard activities that have to be done in your company (for which you lack the required know-how and/or the qualified staff) – transformations, transitions, reorganisation, improvement, post-acquisition integrations, ERP implementations, SSC creations/transition etc…
replacement/crisis management, – provided, when for any reason the staff conducting internal activities are unable to perform these functions anymore, and you need to suppress the fire quickly..
Both types of service, may assist you transform your company into a stronger and healthier business, focused on core activities, not back office issues.
WOOLSTREET operates internationally, both in the mature markets of Western Europe, and the USA as well as the emerging markets of Central Europe, the Middle East, Africa and former Soviet Union countries.
WOOLSTREET was established in 2014. Since then, many projects have been delivered for various types of businesses in many countries . Please take a look onto:
my qualifications >>
a brief description of the projects that have been completed so far. >>
solutions I can deliver for your company. >>
More detailed info about what the interim management really is with a full list of the benefits of hiring an interim manager are here >>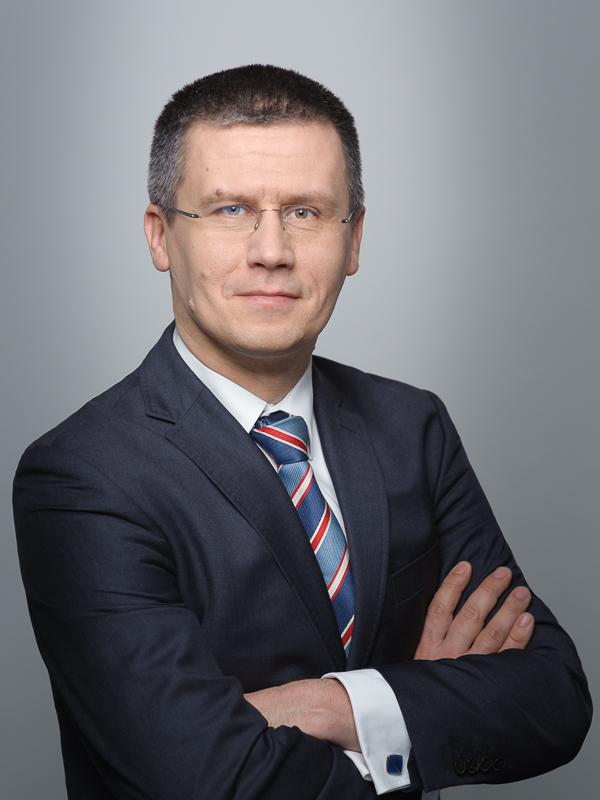 My name is Przemek Dziedzic and since 2014, I've been running WOOLSTRRET – an Interim Operational Finance company
I'm a senior finance professional, with nearly 20 years of international experience, operating in mature markets (Western Europe, USA/Canada, Australia, Asia Pacific) as well as the emerging markets of the Central Europe, Middle East, Africa and former Soviet Union countries (Central Asia).
Below <here> you'll find a chart showing my qualifications and career history including the maps showing where my projects have taken place.
My approach is very hands-on. I'm not a consultant, preparing a Power Point presentation, that might be beautiful, but you still must find somebody to implement it succesfully.
When coming to assist you, I'll roll my sleeves up, to prepare a real solution tailored to your needs, based on my experience. With that solution you'll find the steps that must be taken, and then if you are satisfied, my job is to make the plan work, so you'll see the improvement through measurable results.
My Experience and Qualifications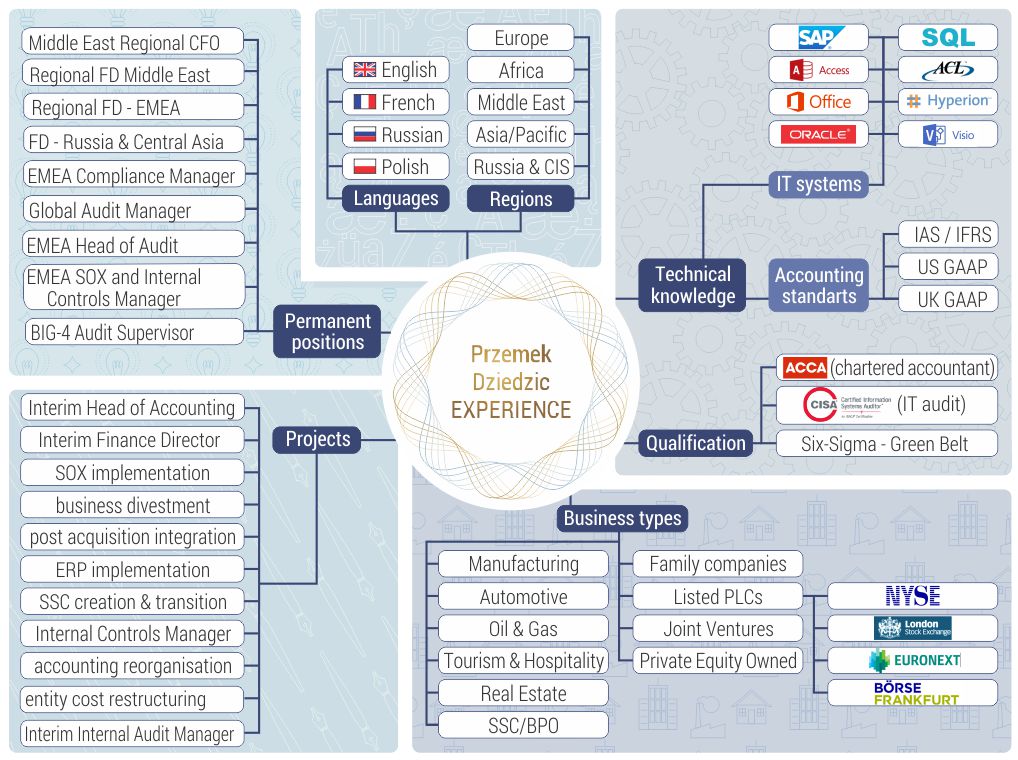 COUNTRIES/REGIONS served (living and working):
When I'm saying that I'm working globally, It means globally. I have worked in 4 continents (Europe, Asia, Africa, Australia and North America), leading/having projects with a global span (many locations at the same time). Some of the projects (for a period longer than a year) required me to move to the project location, and to live there. Take a look at the attached maps to see the locations I have worked in: